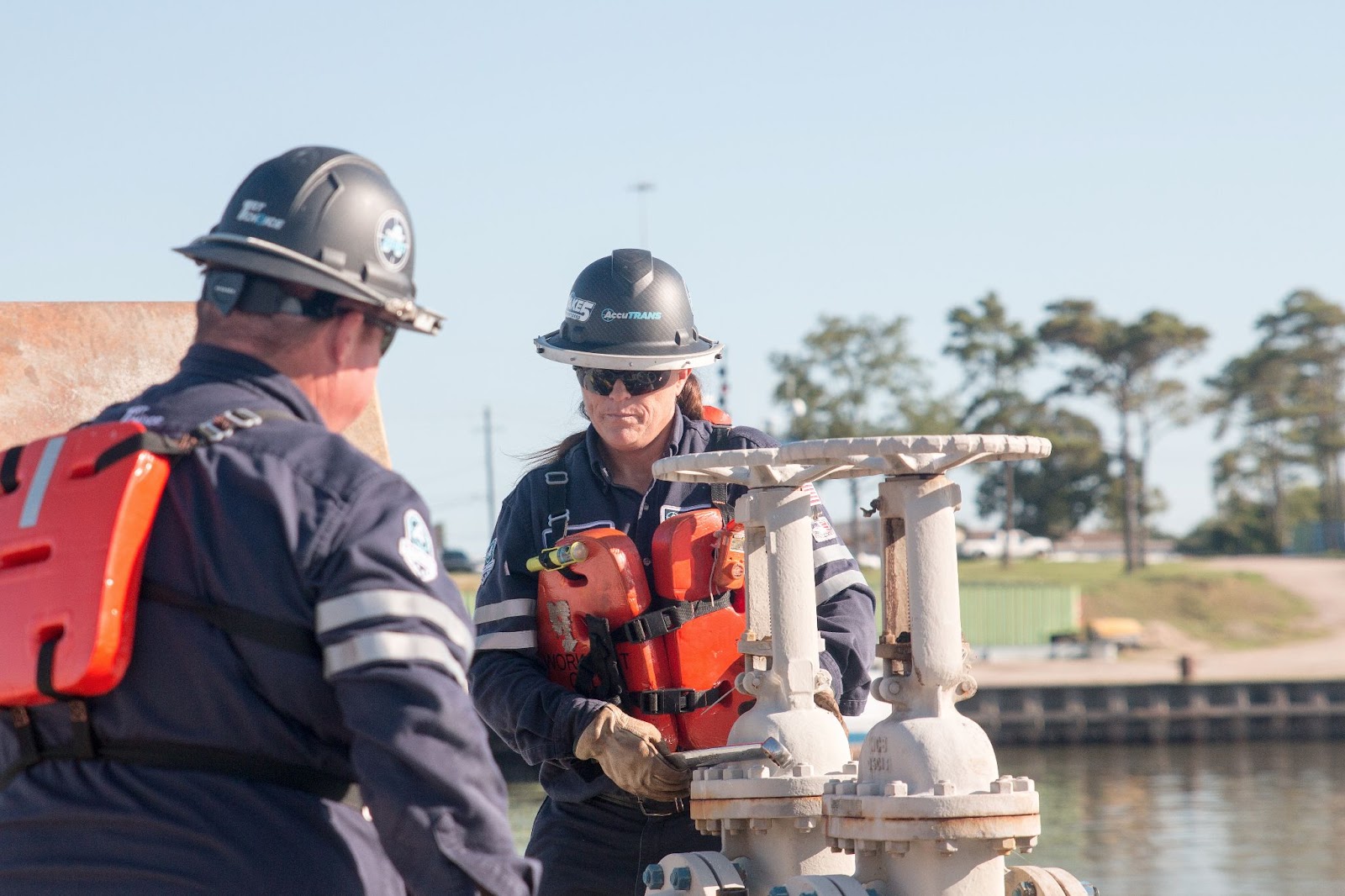 Whether you are looking to begin the career of your future as a tankerman PIC or are simply looking for new industry opportunities, there are several factors to consider. In this industry, location matters. The United States is huge, so narrowing down the best locations can be daunting. Fortunately, we're here to help. Here are the top locations for tankerman jobs:
Where Do Shoreside Tankermen Work?
Understanding the top locations for shoreside tankerman jobs requires first understanding what shoreside tankermen do.
Shoreside tankerman jobs are often near processing facilities. Still, the U.S. shoreline is 95,471 miles long, and there are innumerable processing facilities in the nation, so this doesn't exactly narrow it down.
Why the Gulf of Mexico is Ideal for Shoreside Tankerman Jobs
Despite the nation's vast coastline and countless waterways, narrowing ideal locations down is still easier than it might initially seem. The Gulf of Mexico is the primary source of oil and gas in the U.S. This region generates approximately 97% of all U.S. OCS oil and gas production.
Ultimately, living near the heart of this production is an invaluable asset for tankerman due to the demand for, and the abundance of, work.
The Top 3 States for Tankerman Jobs in the United States
Louisiana
Louisiana is one of the best states in the nation for a tankerman PIC. Louisiana enjoys a central location on the Gulf of Mexico and boasts incredible industry demand and countless work opportunities.
Because of this, there are ample barge ports, offshore platforms, and processing facilities. Plus, in Houston, AccuTRANS tankermen enjoy unrivaled logistical support, because this is where our center for logistics is based.
From October 2021 to September 2022, the range of AccuTRANS tankerman wages is $101,000 to $120,000. With AccuTRANS, that's just the average. Area Manager Del S. explains, 'You can be making well over what a four-year degree from college can make. Six figures? That's doable.'
HERE
Texas
Texas is also another prime location for tankerman jobs. Also located on the Gulf of Mexico, the Texas coast enjoys similar benefits to Louisiana, particularly the Houston area.
One distinguishing trait that Texas has over other regions is the number of refineries and processing facilities. These facilities fuel the tankerman industry and generate insatiable demand and ample job opportunities.
Texas has the most oil refineries out of all the states in the nation and leads the U.S. in crude oil production and refinery, accounting for over 28% of the nation's refinery capacity. For tankerman PICs, this means unequaled career opportunities.
AccuTRANS tankermen have 6 figure income without the income tax in Texas.
Alabama
Lastly, Alabama is an excellent location for tankerman jobs. One key reason is waterways and geography.
Unlike the other locations, only Alabama's southernmost point touches the Gulf of Mexico. However, there are still offshore platforms and refineries in Alabama, which means there is plenty of work for a tankerman PIC.
What distinguishes Alabama is the Choctawhatchee River running from the Gulf of Mexico up through the state. Barges use this river to load and unload liquid cargo, so there is ample work along the river for tankerman, and tankermen can live more inland if necessary.
On average, tankerman in Alabama earn between $53,243 and $80,191. However, as we mentioned, with a company like AccuTRANS, we raise the ceiling on your earning potential, and in some cases by more than double.
Transfer Your Future by Browsing Tankerman Jobs at AccuTRANS
If you are looking for the career of your future, AccuTRANS offers unparalleled opportunities in Louisiana, Texas, and Alabama. Each state has its own advantage, so we advise carefully weighing your options before making a decision. Still, at AccuTRANS, we have built an unmatched culture for those who live by our core pillars for industry success: Grit, Heart, Hunger, Thought and Health.
No matter which location you choose, we are more than a port to dock. We are home, and we are family. If you are ready to find the perfect career in the ideal location, browse open positions now.