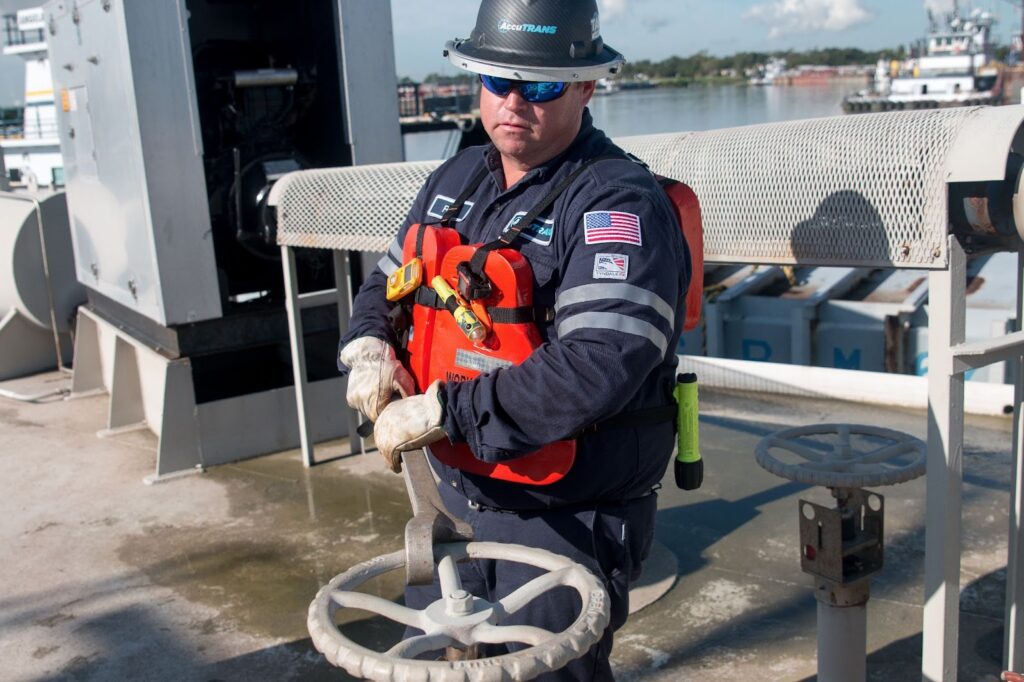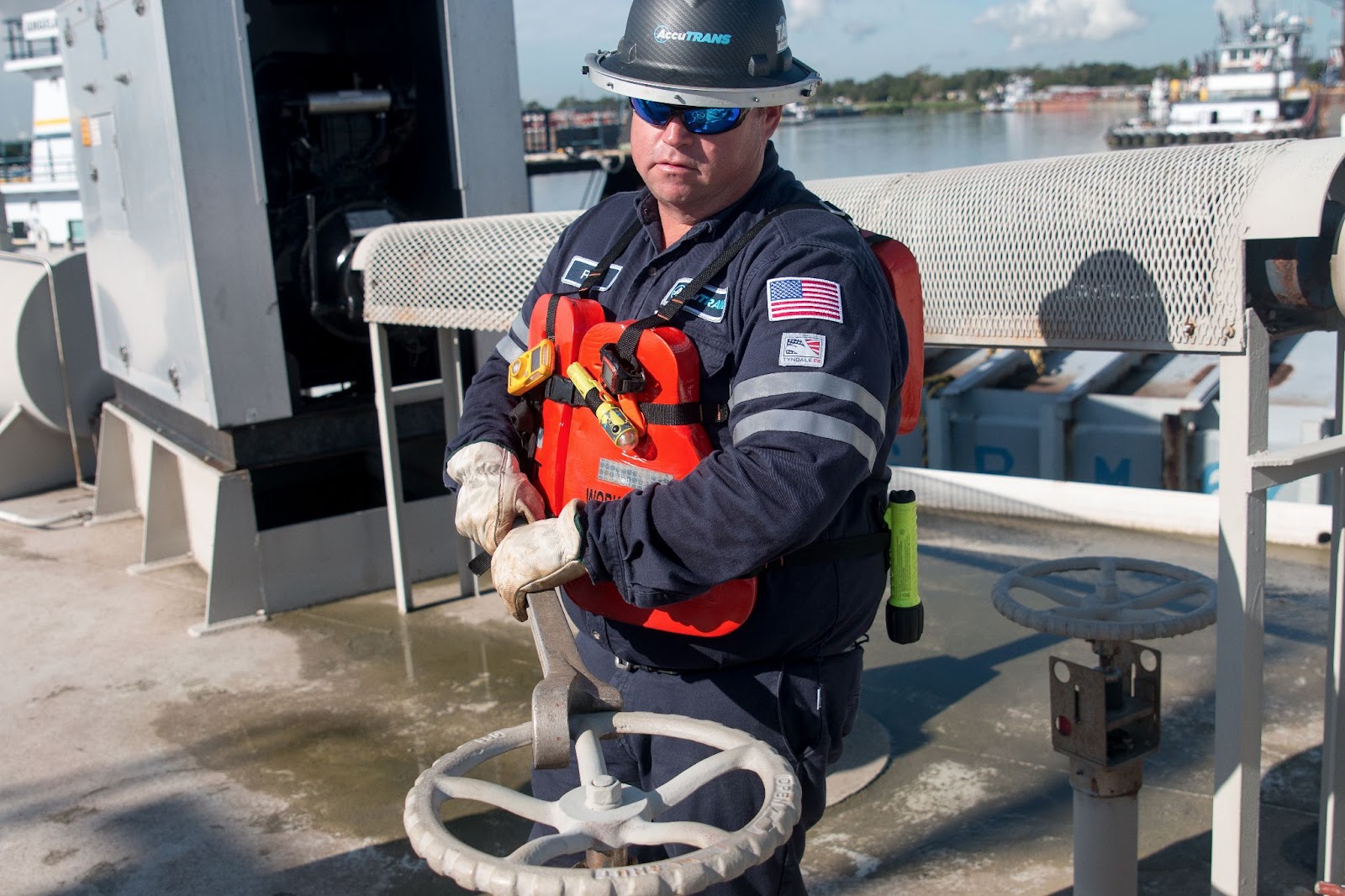 Whether you want a fresh start in a new field or are starting your first job, becoming a tankerman is an excellent career. People working tankerman jobs enjoy great benefits, a great salary, and an exciting, fulfilling work environment. To become a tankerman, you must graduate from tankerman school. With several options available, determining which is right for you and what to expect is challenging.
At AccuTRANS, we go to great lengths to support employees, from when they are trainees in our school to when they are out in the field. Here is an overview of our school:
Key Features of the AccuTRANS Tankerman School
Before we dive into what tankerman job training entails, some key features are important to touch on about our school.
Trainees should know that as they pass through the various stages of training, they are W-2 employees and paid hourly. With other schools, trainees are 1099 independent contractors. We also tailor training to each trainee's learning style.
There are no hard dates on how long each stage should take. We know everyone has different levels of experience, learns differently, and learns at their own pace. If a trainee and their trainer clash, we find a trainer with whom they are more compatible.
When trainees pass one phase, they also receive a pay increase. The more trainees succeed, the more we reward them. Trainees have weekly calls with trainers to monitor progress. Progress is performance-based to ensure each graduate has the same level of performance.
Another key feature is our Velocity Course, which teaches things like emotional intelligence and makes trainees better people to make them better employees. This course also bridges the gap between tankermen, upper management, and the logistics department.
While in our tankerman training program, trainees attend a DL/LG school to obtain their PIC endorsement. We support trainees throughout this process, ensure they are taken care of, and complete and submit their applications.
A key differentiator for AccuTRANS is that we pay for this course, which would cost trainees thousands.
Phases 1 and 2: Tankerman Job Training in the Classroom
We divide our tankerman school into four phases. The first two take place in the classroom. This half of our tankerman job training focuses on theory.
Trainees first attend a week of orientation that includes safety training, onboarding, receiving equipment, and online training. After orientation, Phase 1 begins, and we lay the foundation trainees need to be successful and cover:
Terms
Verbiage
Diagrams
Basic concepts
Indoor barge training
After completing Phase One, we put tankermen on a Personal Development Plan (PDP) to personalize outcomes. Then, trainees enter Phase Two. In this phase, we provide an intermediate education that teaches:
More terms
Advanced safety
Firefighting skills
Expect to take written tests. When trainees need additional support, we also provide additional resources.
Phases 3 and 4: Tankerman Job Training in the Field
The next phases of our tankerman school involve training in the field. In Phase 3, tankermen meet their field mentor.
"It's a lot of hands-on training," Ryan, a Tankerman Trainer, explained, "We show them how to be safe and make sure they go home safe."
This phase is when trainees get their first hands-on experience and includes:
Learning advanced concepts
Developing skills proficiency
Getting practical experience
When a trainee is ready to advance to Phase Four, they demonstrate what they have learned. In this phase, trainees will undergo:
An in-the-field evaluation
A skills assessment
Emergency management training
At the end of Phase 4, trainees go out with a supervisor who monitors some last transfers and determines if they are ready.
"Pay attention because there's a lot of stuff to learn," Cassie, a tankerman trainee, explained, "I'm still in training. I go out with the licensed tankerman on the barge, and they send you to tankerman school until you are licensed or until you are comfortable by yourself."
Are You Ready to Transfer Your Future? Browse Open Tankerman Job Positions at AccuTRANS
Working a tankerman job is a fulfilling career with great opportunities for advancement. To enter this field, all applicants must attend a tankerman school to learn how to safely perform a transfer. While countless schools offer tankerman training, at AccuTRANS, we support tankerman trainees through the entire process, from covering thousands of dollars in costs to mentoring them on the barge.
As part of our unmatched culture, our employees and trainees are more than just a number, so we tailor our program to their experience level, learning style, and learning pace. Browse open positions to enroll in our tankerman training program.