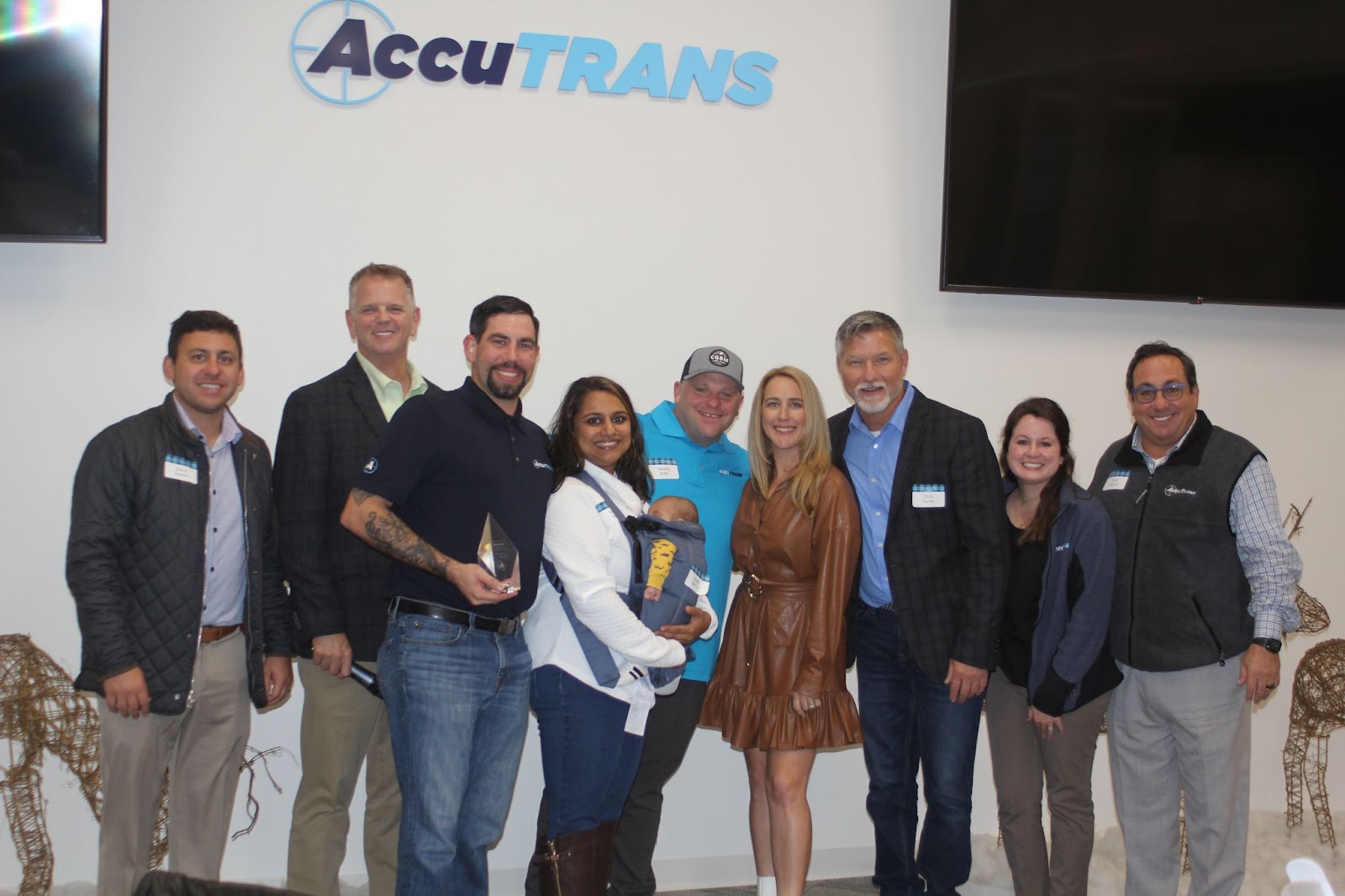 The holidays are about family, and at AccuTRANS, where each employee is a part of our family, we use the holidays as an opportunity to show our people how much we appreciate them. During the holiday season, we host parties and events across all our locations for our employees and their families.
Each event is special and has unique highlights. We are happy to recap notable moments from the holiday events we organized for our Corpus Christi, Houston, and Kenner locations. Learn how we provide our employees with a little extra Christmas cheer:
AccuTRANS Holiday Celebrations in Texas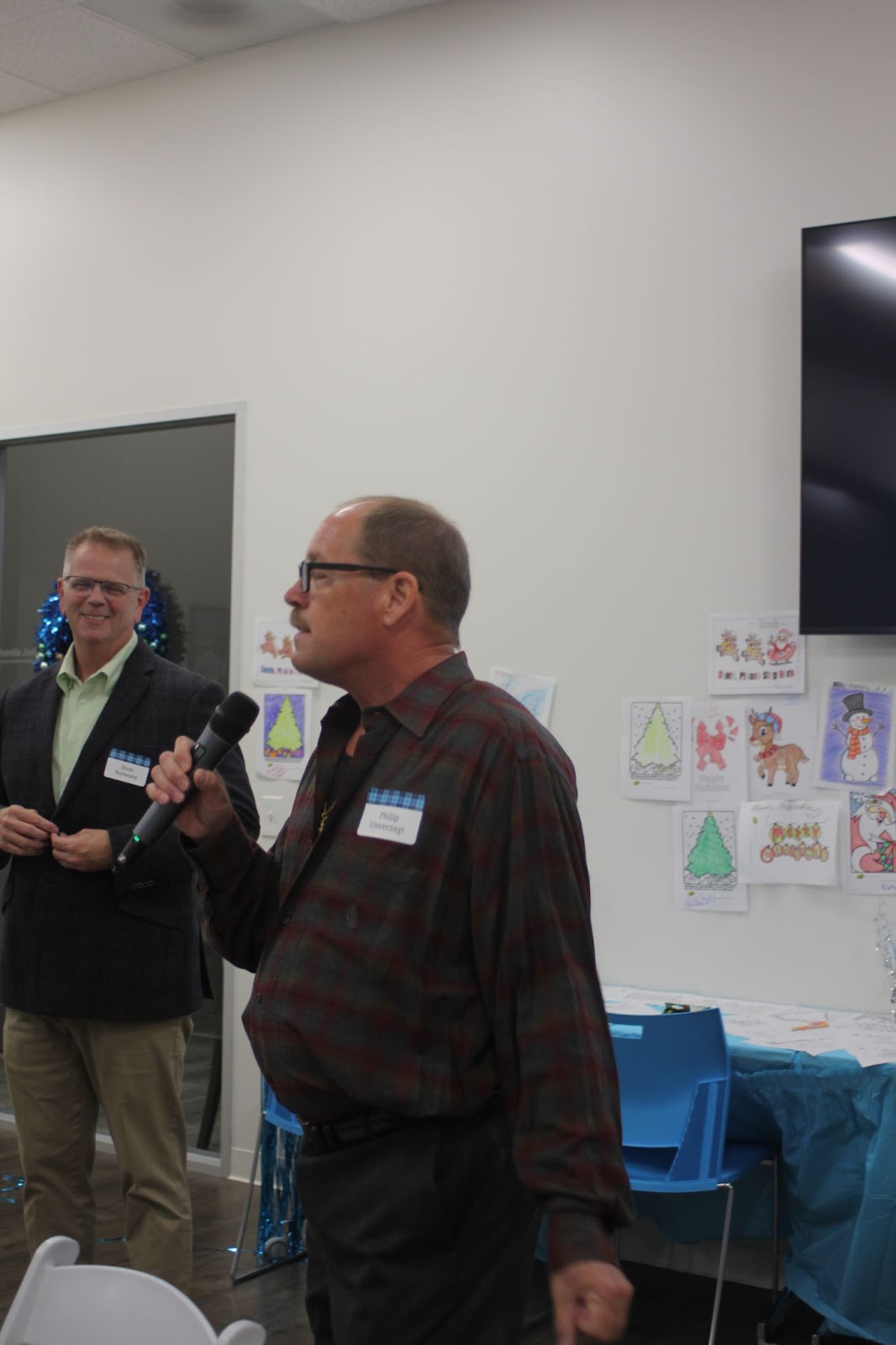 It has been a wonderful experience celebrating the holidays across all AccuTRANS offices throughout December.
We are proud to recap highlights from our Houston and Corpus Christi events that provided a little extra holiday magic this season. In Corpus Christi, we celebrated the holidays by having an outing at a sports bar with our tankermen and their spouses.
In Houston, we held a party at the office. We decorated our office for this occasion to amplify the holiday spirit, which included setting up multiple Christmas trees, spreading fake snow, and positioning Reindeer throughout the space.
We warmly welcomed families and provided entertainment for spouses and children. We were impressed by the artwork the children created and were ecstatic to see the extended members of the AccuTRANS family play and bond.
Seeing the finished artwork warmed our hearts and filled everyone in attendance with Christmas cheer. We did not hesitate to celebrate all their hard work by hanging their art on the wall for all to appreciate.
We announced this year's winners of the Tenure Award, which commemorate 5, 10, 15, and 20-year employees, and we were thrilled that their families could witness them receiving this honor. We also gave speeches celebrating the hard work our valued tankermen have done this year.
During the party, we cherished the opportunity to celebrate as a family with the spouses of our tankermen over a delicious meal and spread of snacks.
AccuTRANS Holiday Celebrations in Louisiana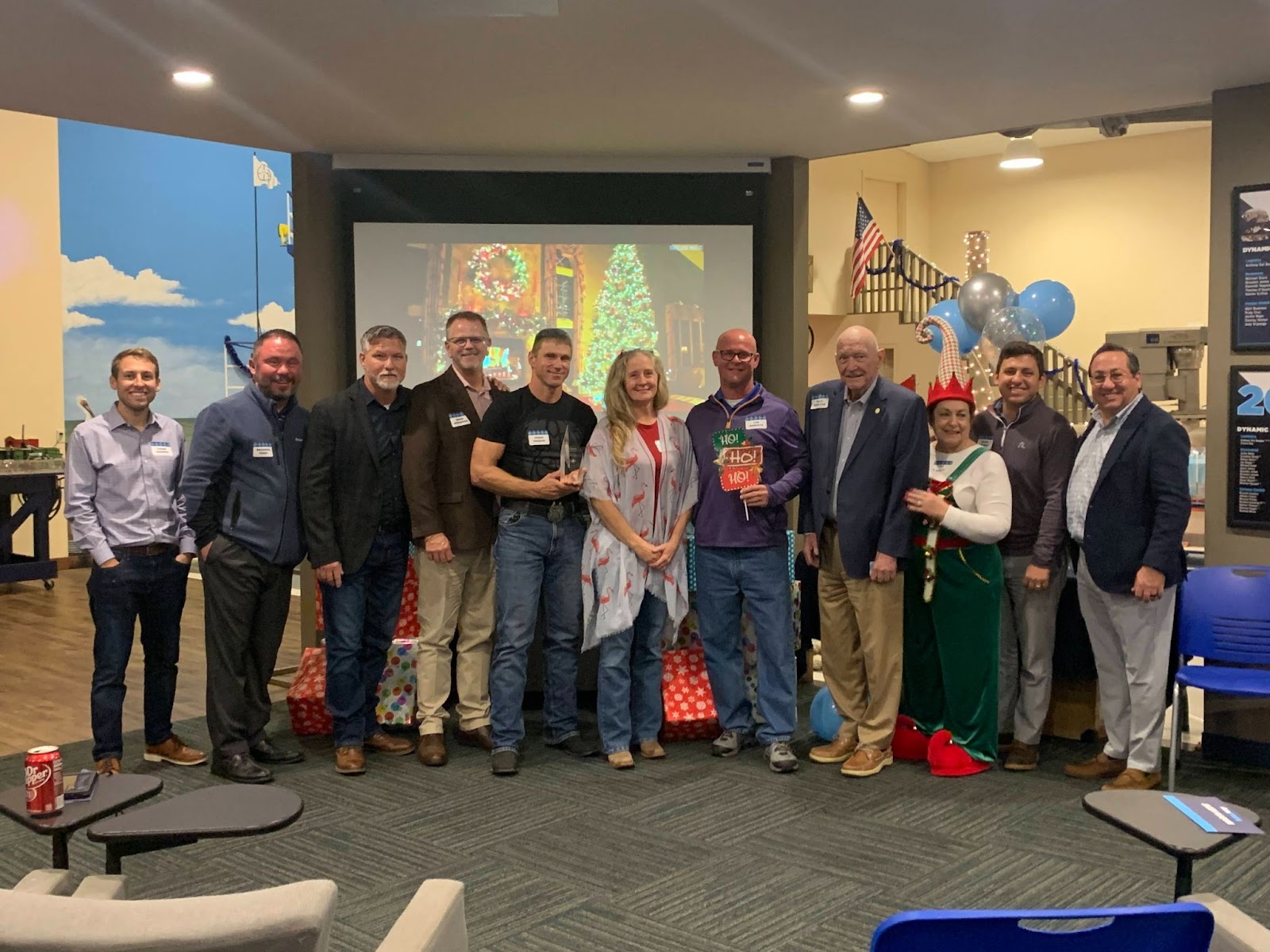 In Louisiana, the holiday spirit was also strong amongst the AccuTRANS family. We celebrated at our corporate headquarters in Kenner, Louisiana.
At this event, we were honored to welcome Mr. Dave Foreman, a key figure in AccuTRANS history who helped Mr. Gary start the company. And Ms. Toni, dressed as an elf, even made an appearance to honor the winners of the Tenure Award.
We decorated our office with lights, balloons, and more and set up a photo booth for our employees and their loved ones to remember this wonderful event. Watching the children play, color, and celebrate the holidays together added some holiday warmth to the occasion.
We truly cherished the chance to celebrate, eat, and spend time with each employee's spouse or partner. Many employees wore festive holiday sweaters and headbands, and we gave a speech to everyone in attendance to show how much we appreciate them.
"Nothing captures the spirit of the holiday more than coming together for drinks, food, and good times," said Ms. Toni.
With a team of tankermen like this, we cannot wait to see the successes the new year will bring. From our family to yours, we wish you a Merry Christmas and a Happy New Year.
The AccuTRANS Family Wishes You A Very Merry Christmas
As the year comes to a close, we have reflected on what we have accomplished this year together. The holidays are our opportunity to show the AccuTRANS family how much we appreciate them and all their hard work. We are grateful we had this opportunity to celebrate the season with their families. We have proudly established a culture where employees are not just a number and where we support them and their families like our own kin. Browse open positions if you are interested in joining the AccuTRANS family, and explore our blog to learn more about what is going on at AccuTRANS.