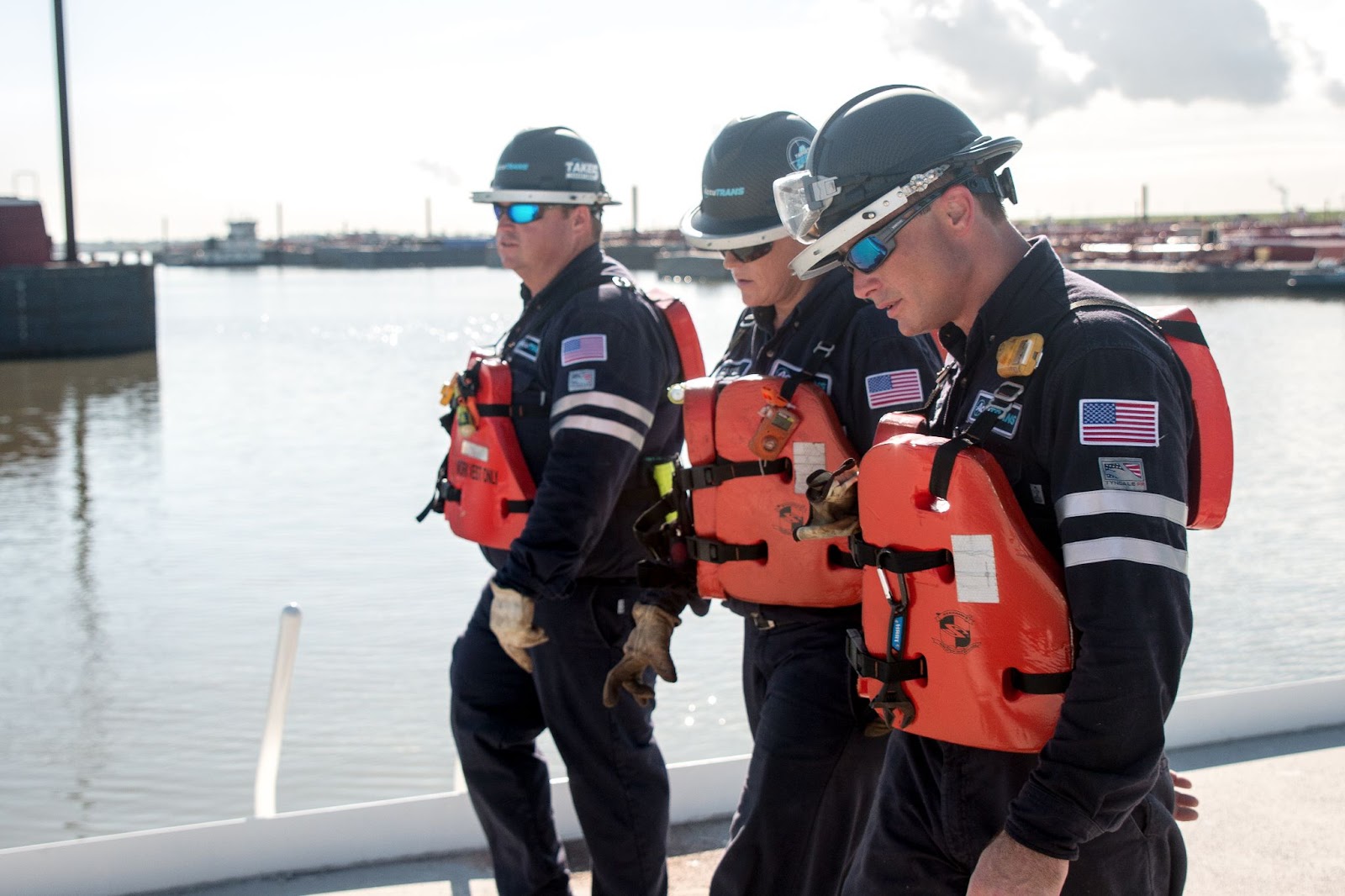 Working a tankerman job is rewarding. The long, irregular hours can impact your work-life balance, and that balance is essential for more than your well-being; this balance is also essential for the well-being of your family. When you're part of the AccuTRANS family, the people you care about the most are, too. We offer endless support to employees in establishing a healthy work-life balance. Here is what to know about the work-life balance of an AccuTRANS tankerman:
Why is Work-Life Balance Important in a Tankerman Job?
Work-life balance is the ability to fulfill family, work, and other non-work-related obligations. A good work-life balance doesn't mean devoting equal time to each; work-life balance refers to the ability to manage your time and find fulfillment on and off the clock.
As a tankerman, you are on call for extended periods and must be available for days at a time. The nature of this schedule can sometimes feel like a tug-o-war with logistics.
A healthy work-life balance can offset these feelings. Studies show that extended availability significantly impacts your mood, increases stress, and puts you at a greater risk of burnout, which all affect your loved ones.
Finding a job that enables you to strike the perfect work-life balance is essential to your health, and a good work-life balance is one of the many benefits of working as an AccuTRANS tankerman.
Work-Life Balance as an AccuTRANS Tankerman
When you work in an AccuTRANS tankerman job, you know we value you as a whole person. With us, you are family, so we go above and beyond to take care of each employee at work and at home.
"Balancing home life with being on call is a big [challenge]," Robert, our lead logistics coordinator, explained, "It's not the same schedule every single day. It's not even shift work. You have to make time for your family and whatever you have going on in your personal life."
"That's one of our goals in the logistics department," Robert continued, "When tankermen have a request, we make that a priority; we get them covered."
Your work-life balance affects more than yourself; it impacts your loved ones, too. This is why AccuTRANS gives employees more control over their schedules. Our Velocity Course also equips employees with the skills to juggle work and personal responsibilities.
"The Velocity Class helps you learn how to balance your life," Toni, the Vice President of Employee Engagement, elaborated, "You can be prepared, and you can still be a part of your family's life and enjoy transferring the future together."
At AccuTRANS, each tankerman receives unrivaled support in establishing an industry-leading work-life balance. "Any time there's a problem at home," Ryan, a tankerman trainer, added, "I'll call them up and say, Hey, look, I've got this going on, and they help you take care of it. If you need some time off, then no problem. They've got you."
How to Achieve Work-Life Balance in a Tankerman Job
Everyone has different personal and professional needs. As an AccuTRANS tankerman, we will help you achieve an excellent work-life balance, regardless of what those needs are. Our tips for establishing a great work-life balance include:
Prioritizing wellbeing
Asking for help when you need it
Investing in relationships as a support system
Working a job you enjoy (which is easy with the AccuTRANS culture)
Accepting that no balance is perfect
Developing and refining time-management skills
Creating a good, consistent schedule at home
Making time for your loved ones and family
Setting boundaries between work and your personal life
Taking breaks and vacations
Setting goals and actively working to achieve them
Browse Open Positions for a Tankerman Job with an Unmatched Work-Life Balance
If you are interested in working at a company that cares about you and treats you like family, consider a career as an AccuTRANS tankerman. A good work-life balance is impossible without the right culture. We go to great lengths to cultivate a positive work atmosphere based on support and camaraderie. Our culture supports those who live by our core pillars: Grit, Heart, Thought, Hunger, and Health.
We pride ourselves on a positive work environment that makes work more rewarding. For the work-life balance that you and your family deserve, browse open tankerman jobs now.