The AccuTRANS family is brimming with excitement. We are incredibly happy to announce that we have officially received the "Top Workplaces Award" for the USA. This is an incredible honor for everyone on our team, from men and women in tankerman jobs to those working logistics. This is the first time we have received this recognition on a national level, after winning regional Top Workplaces awards in Houston and New Orleans. We are proud of what this says about the work environment and culture we have created, and none of this would be possible without each member of the AccuTRANS family and the late and much-beloved Mr. Dave Foreman, who was the true MVP of our organization. We are incredibly grateful he could witness this achievement he held near and dear to his heart of gold.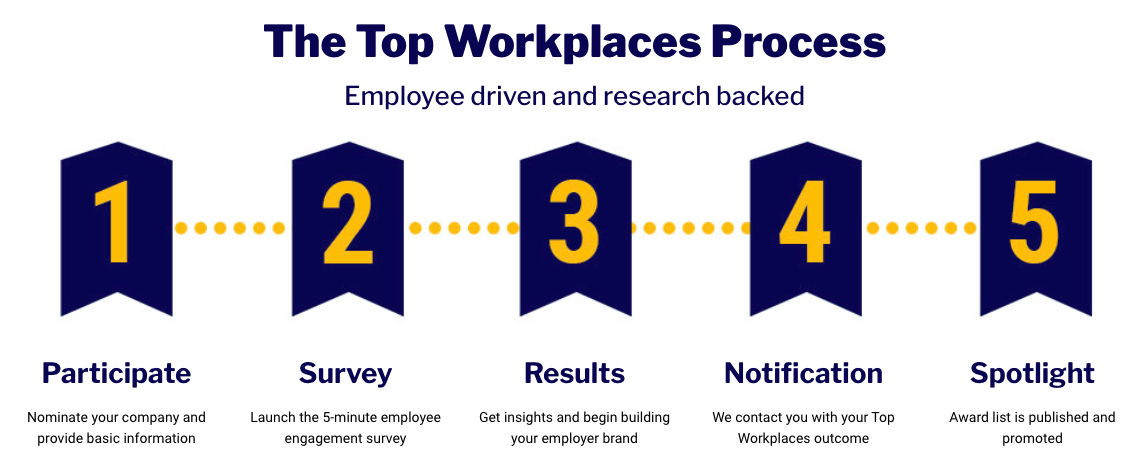 What This Award Says About AccuTRANS
"At AccuTRANS, you're not just another number. You're actually treated like family here," one AccuTRANS employee responded to the survey.
Firstly, AccuTRANS scored well above average in company engagement compared to similar industrial services, and many stated they feel genuinely appreciated. AccuTRANS reported 68% engagement, which reflects that our people are:
Highly-motivated
Committed to staying
Willing to recruit others
This honor reflects the work everyone on our team does to create our family atmosphere. So, how did our people describe our culture? Well, words that our team used to describe our work environment included:
Positive
Dynamic
Fair
Professional
Respect
Heart
Family
Hunger
Grit
Health
Integrity
Care
Creative
Dedicated
"AccuTRANS gives me the opportunity to do and be anything I want. Other jobs do not provide that kind of flexibility. They thrive because they want me to thrive," another AccuTRANS employee commented.
What This Award Means to AccuTRANS
This award means so much to the company, and it makes us extremely proud of what our people have helped us accomplish.
"Our people did this. This is a team win, and this award makes us incredibly proud of each member of the AccuTRANS family," Mr. Gary Osorno, AccuTRANS CEO, explained.
We were deeply saddened to announce the passing of Mr. Dave Foreman, a man who committed his life to shaping the future of the industry and making our organization what it is today, and we want to dedicate this win to him.
"This award honors our mentor for the last 21 years, Mr. Dave Foreman, whose wish was always to be the best at what we do. He was very proud of this award, and we feel truly blessed that he was able to attend the watch party. He coached us to have a winning culture, and this is a culmination of everything our people have done and the influence Mr. Dave had on our company and will continue to have for generations to come. This one's for Mr. Dave," Gary continued.
Learn What's New at AccuTRANS and Browse Open Tankerman Jobs to Join a Winning Culture and Transfer the Future
Winning this award is the culmination of the efforts of every member of the AccuTRANS family, from those working tankerman jobs to those in logistics. Words cannot express how proud we are of our people because they made this possible. Just as importantly, we would like to take a moment to remember Mr. Dave, whose wisdom, guidance, and efforts were essential to receiving this honor. Browse our blog to learn what's new at AccuTRANS, and explore open positions to join a winning culture. Let's transfer the future together.