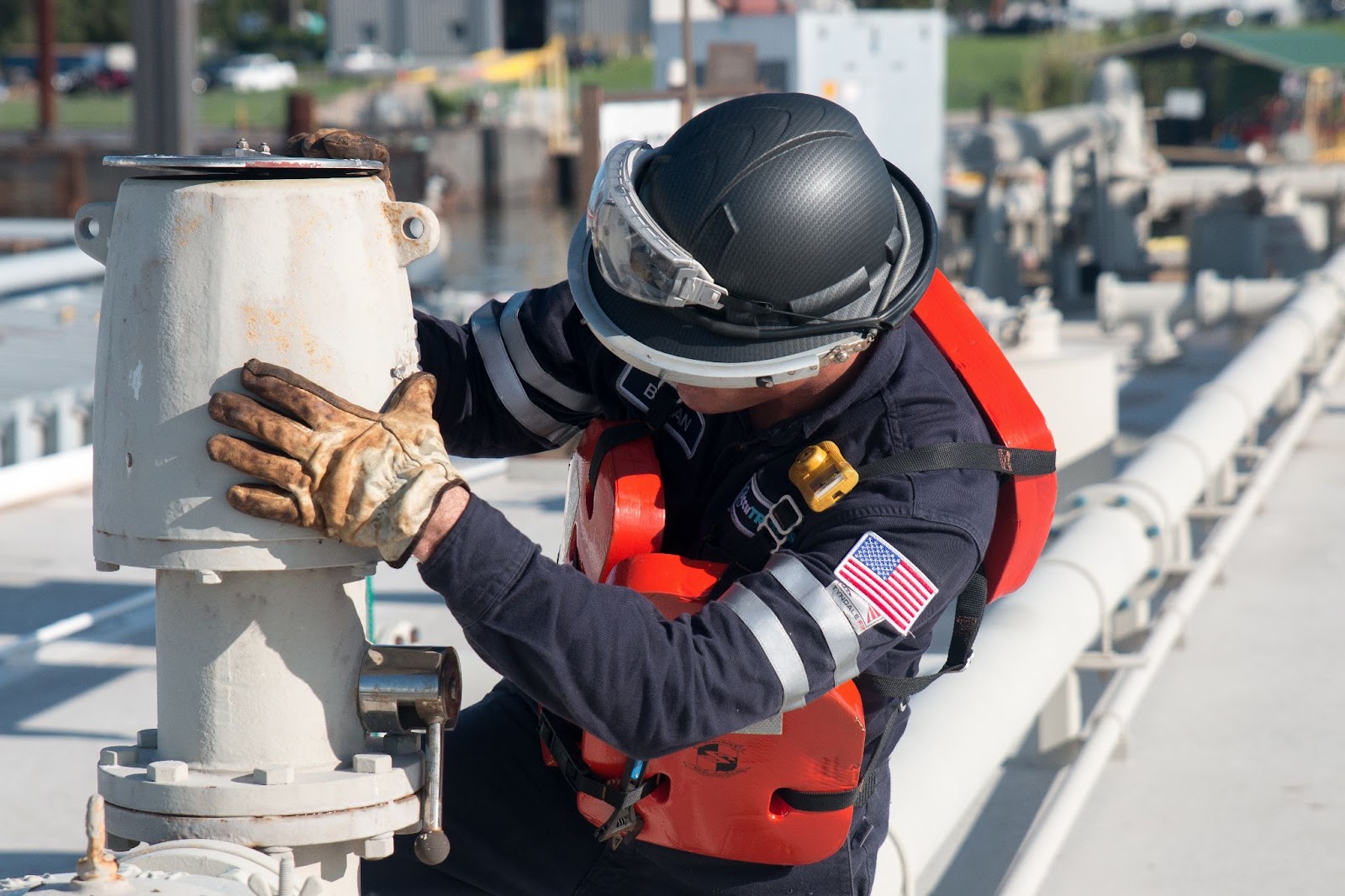 For many people, a new year means new opportunities, a clean slate, and a chance to set and accomplish personal goals. Those working a tankerman job are no different. We are excited to announce our 2023 AccuTRANS Well-Being Program. Learn more about the quarterly themes this program covers:
What is the AccuTRANS Well-Being Program?
Q1: Fitness for Those Working a Tankerman Job
From January to March, the AccuTRANS Well-Being Program emphasizes physical fitness. Physical fitness is particularly important for tankermen.
"You have to be physically strong to work as a tankermen," Ryan, a Tankerman, offered. Throughout this quarter, we encourage employees to exercise and maintain an active lifestyle, and we celebrate their successes and progress.
At AccuTRANS, we treat each employee like family and care about them as individuals, and we go to great lengths to support them in leading an active life.
Q2: Financial Wellness for Those Working a Tankerman Job
To support tankermen during the tax season, the second phase of our quarterly AccuTRANS Well-Being Program focuses on finances.
Finances, especially during tax season, are a source of stress. Financial literacy is a skill you have to actively develop and refine to lead a better quality of life and experience more success. From April to June, we help employees improve their financial wellness.
"A person would never think that having an education on financial wellness would be something you need to pump a barge," Dwayne, Director of QUEST, explained, "but it is something you need to be successful in life. For every stressor we help remove from an employee's life, the more successful they can be at work and home."
By helping those working a tankerman job better understand budgeting, filing taxes, identifying deductions, savings, retirement planning, and much more, we are positioning them for personal and professional success.
Our passion is enabling our employees to thrive in every aspect of their life, which includes promoting better financial wellness.
Q3: Nutrition for Those Working a Tankerman Job
July to August are the height of summer, and nutrition and hydration are more important than ever to endure the heat. These conditions are exactly why the third phase of the AccuTRANS Well-Being Program focuses on nutrition for those working a tankerman job.
Throughout this quarter, we educate employees on what makes a healthy, balanced diet. We encourage employees to drink enough water and eat the right foods to be in tip-top shape and ready to tackle a transfer.
"In the summertime, when you eat a heavy meal, your body temperature will increase to aid digestion," Dwayne elaborated, "the last thing you want is to take on a lot of heavy protein that's going to make your body work hard to digest. It's the little things we can teach that will make a big difference in a person's life."
We pride ourselves on being a resource to help employees ensure their diet provides them with the energy and nutrients they need for a healthy, happy life.
Q4: Mental Health for Those Working a Tankerman Job
From October to December, the AccuTRANS Well-Being Program covers mental health for those working a tankerman job.
The holidays and winter can be a mentally taxing time of year for everyone. We encourage employees to tend to their mental well-being, and we provide resources and teach skills they can use to promote improved mental wellness.
It is impossible to overstate the importance of mental health. "Healthy mind, healthy body," Dwayne said, "You cannot prosper in life, and you cannot prosper within your job if you don't have everything promoting healthiness."
We help employees develop the tools necessary to improve their emotional intelligence, communication skills, their ability to adapt to changing conditions, and cope with stress.
Are You Ready to Transfer Your Future? Browse Open Tankerman Job Positions at AccuTRANS
At AccuTRANS, our passion is supporting everyone working a tankerman job in succeeding on the barge and at home. In the end, this is the driving force behind the AccuTRANS Well-Being Program. For new and current tankermen, this program is something to look forward to in the new year and just one of the many ways we show our employees how much we care. We have proudly established a culture that emphasizes making each member of the AccuTRANS family a better person to make them better employees.
Contact us to learn more about this program and its changes, browse our blog to see what's new at AccuTRANS, and browse open positions to transfer your future.