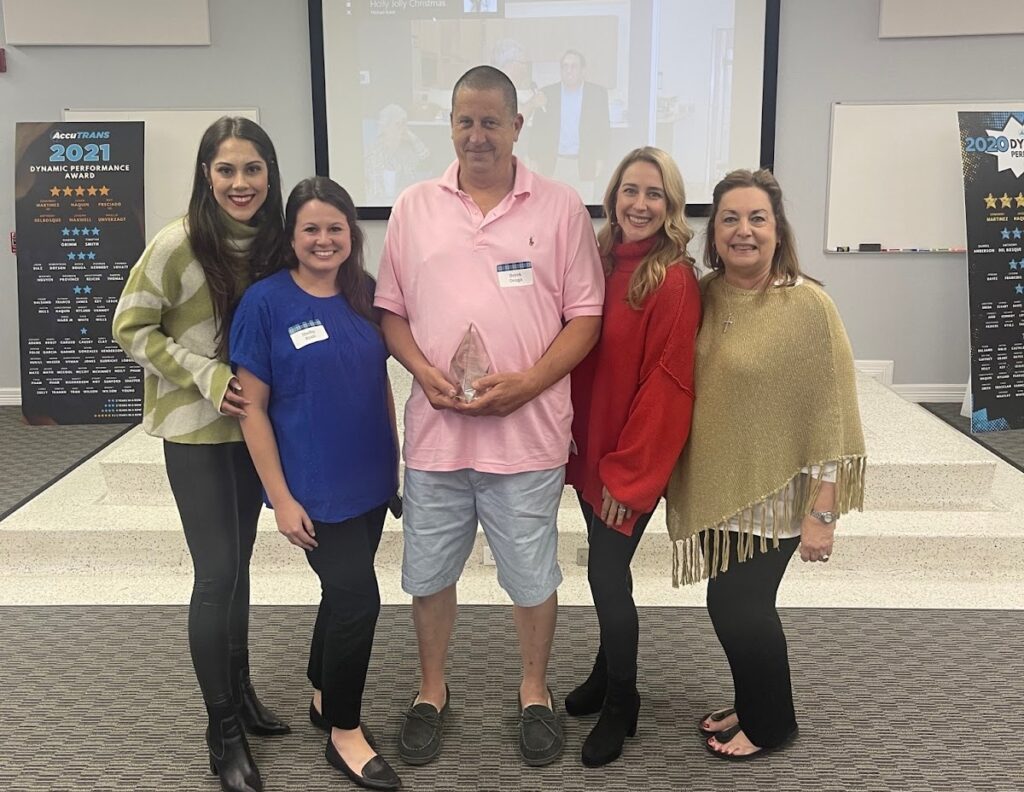 A company is only as strong as its employees, and at AccuTRANS, we always go above and beyond to show our employees how much we appreciate them. "Our world-class services are only possible because we have a world-class team," Toni, the VP of Engagement, said, "and we love celebrating each employee for the work they do because, in the end, our company's success comes from collective excellence."
Learn the different ways we celebrate employee excellence throughout the year in our blog:
Family Day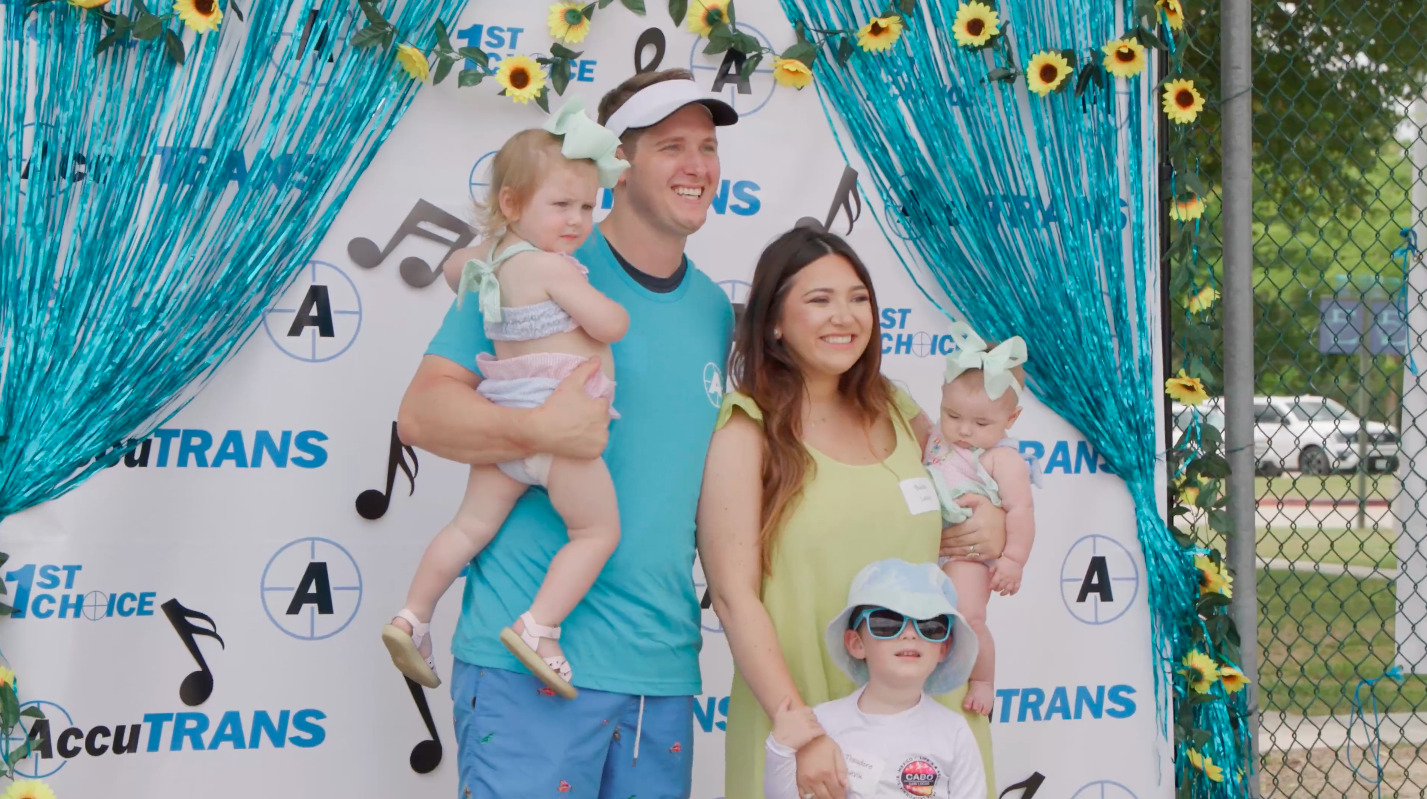 Our team's work is only possible because of the endless support they get at home. From providing the meals our tankermen need to be in tip-top shape on the barge to holding down the fort at home while our tankermen and logistics team work on-call, no transfer is possible without the families who support our people.
This is why "family" means something special at our company, and we are proud to include each employee's loved ones in the AccTRANS family. Just like we recognize the employees for all they do, we also recognize their families because our team's families support everyone on our team.
We hold a family day every other year as an opportunity for tankermen and their families to come together and create those connections that set our culture apart. This is also when senior management gets to know each employee and their family personally.
The activity and venue change, but this is when the children play together and become like siblings, and our team's spouses create lifelong bonds.
"Just this past month, we had our Family Fest Day. Our families were invited, and we went to a water park. We spent the day eating, swimming, and enjoying each other's company," Rick, a Tankerman, smiled, "All our families were there interacting. It was really a nice day."
Dynamic Performer's Dinner
Our exceptional service is only possible because our team consistently delivers exceptional performances. Because of this, at the beginning of each year, we hold Dynamic Performer's Dinners to recognize exceptional work across our company.
A successful transfer requires a commitment to excellence and an eye for detail, from monitoring the environment to ensuring safety to inspecting equipment. We reward this excellence with the Dynamic Performer's Award.
This dinner is where we announce the recipients of the award, and each award comes with a gift that is more than a trophy or material prize. We provide an unforgettable experience to celebrate their unforgettable work.
In the past, we have provided performers with fishing trips and even a spot on a float in New Orleans to make them feel like the rock stars they are.
Tenure Awards
It is impossible to express how much we value our employee's loyalty to our company because it enables us to do great, meaningful work.
Loyalty means more than loyalty to the company. Our 24/7 logistics team and tankermen are loyal to each other when out on the barge, and this is an opportunity to recognize that effort to never let a transfer fail, from navigating customer relations to making adjustments to shifting demands when out in the field.
Our team is the best in the industry. The truth is, because of this, they have countless opportunities to work elsewhere. We celebrate their loyalty to us by providing Tenure Awards to commemorate 5, 10, 15, and 20-year employees.
We give out these at the end of each year at our holiday parties when their families are there to see them receive this honor.
Holiday Parties
Holidays are a time for families to come together, and it's no different for the AccuTRANS family. We hold holiday parties across all AccuTRANS offices throughout December.
We go to great lengths to decorate our office spaces and reinvent them as a Winter Wonderland with fake snow, multiple Christmas trees, and fake reindeer. Elves also make an appearance as some of our team dress up to spread Christmas cheer.
At these parties, our team and their spouses eat together, connect, and laugh. We also set up photo booths for our team and provide opportunities for the children to bond, play together, and create arts and crafts that we display for all to appreciate.
These are memories that will last a lifetime, and we are honored to not only help our employee's families create them but to also have the privilege of being a part of them.
Peer Recognition
Our culture encourages our employees to celebrate one another for embodying our core pillars: Grit, Heart, Thought, Hunger, and Health. From top to bottom, we have each other's back, and we make sure everyone is positioned for success.
Our employees happily share stories of their colleagues embodying these pillars, and we pass them along to our team so they can appreciate the work of everyone who is a part of the Barge Brotherhood. Our team consistently goes out of its way to support other team members in accomplishing their mission on a barge.
Whether it's offering a helping hand out in the field or providing essential support to a colleague and their family, we love sharing these stories.
Learn What's New at AccuTRANS and Join Us in Celebrating All the Work Our Team Does
We know how much our employees do for our company, and we love showing them how much we appreciate it. Each year, we celebrate our employees in different ways. While there is never a gesture big enough to truly express how much they mean to us, we go to great lengths to recognize their excellence that enables our company to succeed.
Learn what's new at AccuTRANS by browsing our blog, and we strongly encourage you to celebrate your colleague's successes through our peer recognition program. We cannot wait to continue to celebrate your hard work and all you do for us.