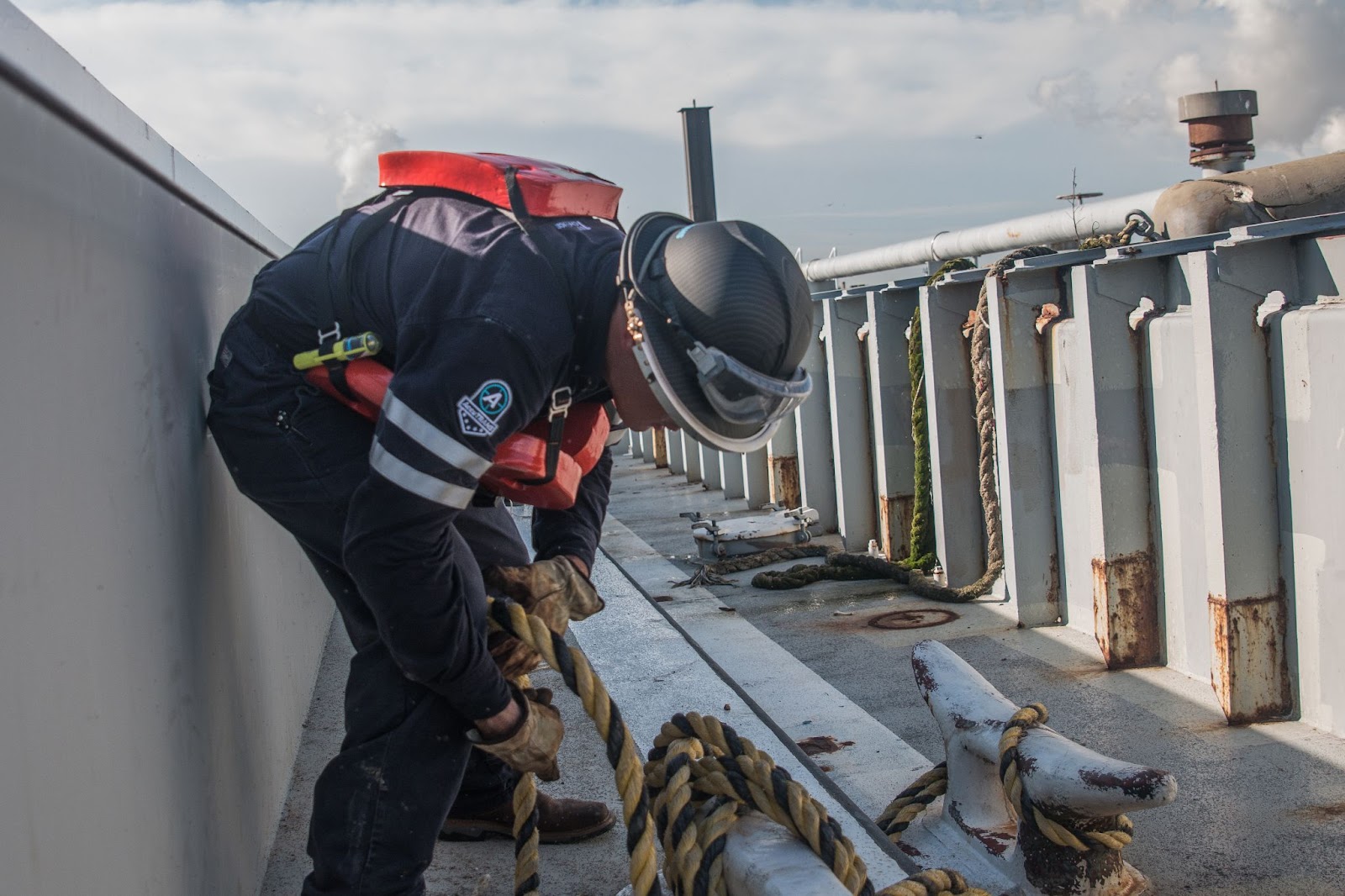 Whether you are looking for a fulfilling new career or a fresh start as a tankerman, you are probably considering several opportunities. When searching for jobs, a significant factor is the location. Conditions can vary, and things like demand and salary are important. We'd like to discuss tankerman jobs in Louisiana.
Read our blog to learn how its geography, conditions, and the work job itself makes working as an AccutTRANS tankerman a path to the career of your future:
Why to Look for Tankerman Jobs in Louisiana
Tankerman jobs in Louisiana offer several job opportunities and benefits that are important to consider that make this a high-paying, stable career. Because of this, Louisiana ranks as one of the top locations for tankerman jobs.
Louisiana has a central location on the Gulf of Mexico. The Gulf of Mexico is one of the primary sources of oil and gas in the U.S., and these natural resources are a tankerman's bread and butter and situate Louisiana at the heart of the industry.
As a result, coastal Louisiana has countless barge ports, offshore platforms, and processing plants, creating a huge demand for work and endless opportunities for tankermen.
Another benefit is the wages. The average AccuTRANS tankerman in Louisiana can easily earn $100,000+ in their first year, which exceeds the average tankerman salary in Louisiana that ranges between $54,786 and $82,514.
Shaun, an AccuTRANS Tankerman, described what drew him to the job, "I spoke to some of the employees that work here, and we talked about the company. They said it was a great company with a good environment and great pay, and they were right."
Where Can You Find Tankerman Jobs in Louisiana?
Because of its great location, there are several places you can find tankerman jobs in Louisiana. At AccuTRANS, our corporate headquarters is located in Kenner, a prime location. Whether you live in New Orleans, Orleans Parish, Jefferson Parish, or Shreveport, there are excellent career opportunities as a tankerman at your disposal.
What to Know About Tankerman Jobs in Louisiana
When considering a career as a tankerman in Louisiana, whether in Gray or Lafayette, it is important to understand a few things about this profession. As a tankerman, you will work on an inland tank barge transferring liquid cargo.
"You show up and make sure everything's up to par with safety," Shaun elaborated, "If I'm starting a job, I make those connections. If I'm relieving a job, I make sure the barge is in tip-top shape."
Individuals working tankerman jobs in Louisiana maintain a 6 & 3 rotation and work 6 days "on-call" with the following 3 days off.
There are also eligibility requirements. You must be 18 years old, comply with drug testing, and take safety training courses. You also must obtain a Cargo Course Certification, Transportation Worker Identification Credential, and Barge PIC, DL, and LG endorsement.
One unique benefit of working at AccuTRANS is that we cover the cost of the PIC, DL, and LG endorsement courses for trainees, which can cost over $10,000.
Are You Ready to Transfer Your Future? Browse Our Open Positions for Tankerman Jobs in Louisiana
Are you looking for a meaningful career with a great work culture, above-market pay, and a great work-life balance? Look no further than AccuTRANS tankerman jobs in Louisiana. For over 20 years, we have provided world-class customer service with a personalized touch.
We always go above and beyond to support each employee in living out and achieving our core pillars: Grit, Heart, Thought, Hunger, and Health. Learn more and browse open tankerman jobs now to get started.