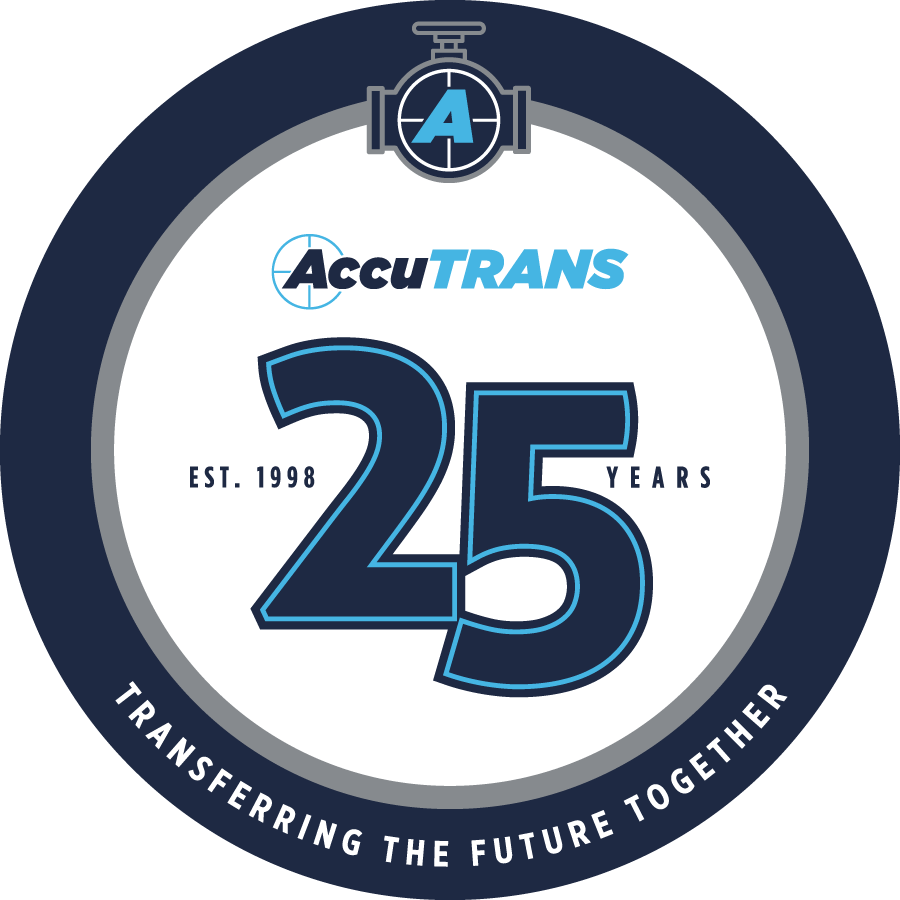 On April 12th, the AccuTRANS family celebrated its 25th anniversary. In other words, our company is officially old enough to rent a car. We were thrilled to have the opportunity to celebrate with our team at the Houston office. Across the Gulf, all other AccuTRANS locations celebrated this milestone together, too.
For 25 years, we have been the industry gold standard for service, and our award-winning culture speaks for itself. Learn more about how we celebrated this occasion:
The AccuTRANS Family Turns 25
Music played on speakers in the background, and the festivities were in full swing on April 12th as the AccuTRANS Houston office came together to celebrate 25 years of excellence and enjoy a crawfish boil.
Family means something special in the South, and no celebration's more fitting for a family than a parking lot cookout. Even the heat emanating from the burning grill and boiling water could not compare to the warmth in our hearts as we celebrated and ate together.
The team who catered the event prepared a delicious spread. Because our 25 years of world-class service would be impossible without the world-class support our people receive at home, we could not be happier their families attended this event with us.
We cherished this opportunity to catch up with the extended members of the AccuTRANS family, watch the children play together, eat a delicious meal, and have a few drinks. We can assure you that no one left this event hungry.
At the end of the evening, as everyone sang a heartfelt happy birthday to the company, it filled everyone with pride to be a part of something so special. We will have a crawfish boil during safety meetings at all other locations to celebrate with those who could not attend.
"Celebrating our 25th anniversary means celebrating everyone who has helped us do great work. None of this would be possible without each and every one of our people. We would also like to express undying gratitude to the late and great Mr. Dave Foreman, an industry legend who we were saddened to lose this year. Mr. Dave shaped our culture and helped us learn what it means to be better people, at work and home," said Gary Osorno, AccuTRANS president, and CEO.
Learn What's New at AccuTRANS!
April 12th marked a major milestone in AccuTRANS history. While we are incredibly proud of celebrating our 25th anniversary, this is just the beginning of a new and exciting chapter for our company. As the industry gold standard, we will continue to improve and raise the bar. None of this would be possible without our people, so we constantly go above and beyond for them. We are committed to supporting each member of the AccuTRANS family in living out our core values: Grit, Heart, Thought, Hunger, and Health.
To learn what's new at AccuTRANS, browse our blog. If you are interested in joining the team and experiencing the leading culture, browse open shore tankerman jobs.